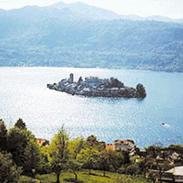 Piedmont environment is characterised by a complex, rich and unique ecosystem. Therefore, the economical progress of our region needs to take this issue into account.
The productive growth needs first of all to safeguard the living conditions. An appropriate planning allows the reclaim of areas considered at risk in the past to install new industrial or service sites.
Unioncamere Piemonte participates to a discussion panel on the harmonization of regional regulations in environmental matters. It coordinates the monitoring and the verification of environmental declarations made by companies established in Piedmont.
A specific service called "Sportello ambiente Unioncamere Piemonte" (Environment desk of the Union of the Chambers of Commerce of Piedmont) is at the disposal of producers established in the region, to help them comply with laws and regulations for any information, incentive and improvement suggestions on environmental matters.
Furthermore, in collaboration with Ecocerved and with the entire chamber's system, Unioncamere Piemonte participate actively to a project called "Borsa telematica del recupero" (Computerized market for recycling). It represents the ideal meeting point between supply and demand, that is between companies that have in stock by-products, rejected items or old machinery on the one hand, and companies able to recycle them in conformity with applicable regulations on the other hand.
For more information on this new service, please consult the following italian web-site:
www.borsadelrecupero.net